Our Mission & Vision
Our vision and mission is to help connect people to Jesus.
Our Mission
To take the gospel of Jesus Christ to every soul that will hear; to establish families in the love of God and restore godly values in the home; to bring restoration to those who are bound or down trodden; and to offer compassion to the hurting and needy in our community.
Our Vision
We want to see God do a marvelous work in Parma, Ohio. By being a beacon of light in a world full of darkness, The Branch longs to bring lost souls to the restorative power of Jesus Christ. Most of all, we want to see Jesus Christ high and lifted up.
Our Purpose
Through His teaching, Jesus clearly defined the purpose of His church. In 'The Great Commandment' (Mark 12:30-31) we are ordered to love God above all, and to love others as ourselves. In 'The Great Commission' Jesus charges us to preach the gospel, baptize new disciples, connect them into God's family, and teach them to observe the law of Christ. Above all else, we endeavor to connect people to Jesus Christ and point them to His purpose for their lives.
We believe that there is One God (Deuteronomy 6:4); revealed as Father, the creator and source of all things (Genesis 1:1); as Son, Jesus Christ, made manifest to the world and crucified for man's sin (I Timothy 3:16); and as the Holy Ghost, who dwells in and empowers men (John 14:17,18).
We believe that the Bible is the inspired and infallible Word of God and is useful even today for edifying, teaching, and guiding. (II Timothy 3:16; Ephesians 3:5; II Peter 3:2).
We believe that the gospel, or "good news," is that Christ was begotten of God, born of the virgin Mary, lived a sinless life, died a vicarious and atoning death for the sins of the world, resurrected bodily for our justification, thus providing deliverance (salvation) to all who receive by faith what He has done (Romans 1:16,17; Acts 2:37).
We believe that the basic and fundamental doctrine of Scripture is that salvation comes by repentance, baptism in water by immersion in the name of the Lord Jesus Christ for the remission of sins, and the baptism of the Holy Ghost with the initial sign of speaking with other tongues as the Spirit gives utterance (Acts 2:38).
We believe that godly living should characterize the life of every child of the Lord, and we should live according to the pattern and example given in the Word of God. "For the grace of God that bringeth salvation hath appeared to all men, teaching us that, denying ungodliness and worldly lusts, we should live soberly, righteously, and Godly, in this present world" (Titus 2:11-12).
Our church is a Christ-centered and biblically based church that is open to people of all backgrounds. We provide a warm and friendly atmosphere for you and your family to come and discover the love of Jesus.
The Second Coming of Christ
We believe that Jesus Christ will return to the earth to catch the church away (I Thessalonians 4:16, 17), and shall, after a short time, return to set up His kingdom on earth (Revelation 19:11-16; Matthew 24:29-31).
Our History
Although we now reside on 6295 Broadview Road, The Branch Community Church has not always been a part of the city of Parma. In fact, it originated in the inner city of Cleveland on Nursery Avenue. It was there that the foundation of this church was built.
While residing in Virginia at the time, it was the Reverend Paul Deaton who felt the call of God to come to the city of Cleveland. When he first arrived in the area in the early 1950's, he made a contact with a man who graciously opened his home to hold church meetings. Over the next couple of years, Paul faced many challenges building a church and eventually decided to return back to Virginia.
Discouraged from his fruitless experience in Cleveland, Paul tried to dismiss his calling to preach. He started to pursue a career in farming, but God seemed to have other plans for him. Struggling to keep his farm alive, Paul could not ignore the dreams and visions that God had given him for Cleveland. In 1956, he finally consented to return to Cleveland, this time for good. From there, the church on Nursery Avenue was established and remained an anchor of truth in the city for sixteen years.
1972 ushered in a faith bound change – Moving from the storefront building in the inner city, to the hill at 6295 Broadview Road in Parma, the church was growing. Back then, however, this church looked nothing like it does today. The hill this building is positioned on was almost double in size; the facility a mere one-sixth what it is now. The expansion of this building as it is presently is all due to the vision of the pastor who was voted into leadership in 1976, Dan L. Deaton, Paul's youngest son.
As the second pastor of this church, Dan L. Deaton oversaw two momentous church editions – the first in 1977, which enlarged the auditorium by fourfold – and the second in 1984, which expanded the building by including a gymnasium, foyer, prayer room, offices, youth room, and the Jim Curtan Jr. Learning Center.
Throughout his years as pastor, Dan L. Deaton has also visited the island of Haiti where the foreign missionary work that his father, Paul, started and continues. In fact, Dan, along with his wife Donna, spent a number of months on the island before he was voted in as pastor in Parma in '76. Currently the church in Haiti is lead by Pastor Dantes Jeune and his son Benite Jeune, and they have started many other brush arbors as preaching points around the island.
Dan L. Deaton served as a presbyter in the United Pentecostal Church International and continues to share his vision of reaching the whole community for Christ. In 2007, he proposed that the church name be changed from Parma Pentecostal Church to The Branch Community Church. The new name is inspired from the Scripture in John 15:5, which says, "I am the vine, ye are the branches," and is indicative of the church's mission: Connecting people to Christ.
In 2012, Dan L. Deaton made the momentous decision to retire from pastoring. He now serves as Bishop of The Branch Community Church, and his son, Dan M. Deaton, was installed as pastor. We greatly anticipate what the Lord has planned for the future of our church.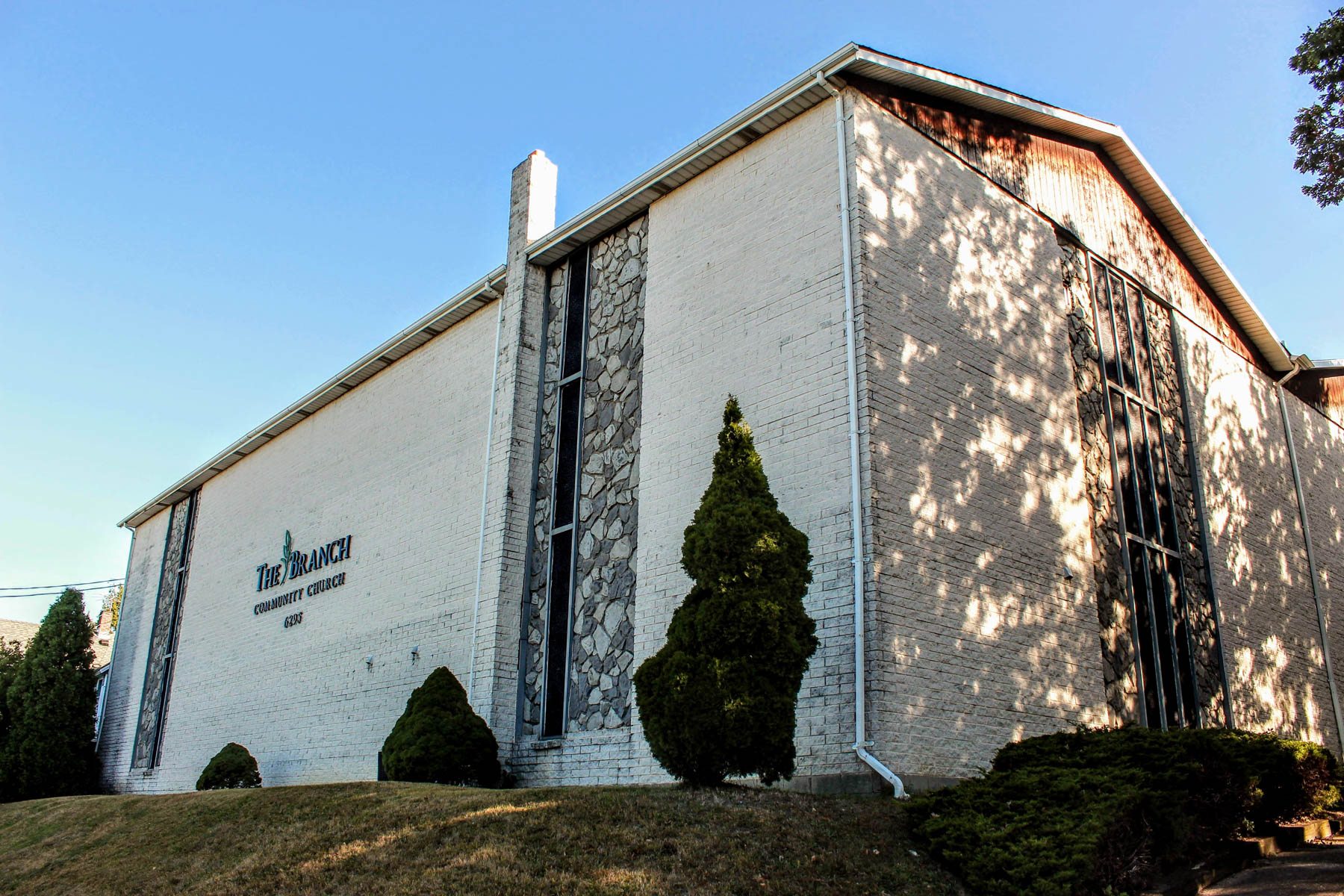 Who We Are
Our Team & Leadership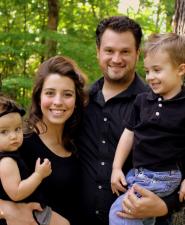 Our Pastor: Dan M. Deaton
Pastor
Pastor Dan M. Deaton has spent nearly his entire life engaged in one form or another at The Branch Community Church. From Sunday school teacher and maintenance man to Youth director and Assistant Pastor, Pastor Deaton's heartbeat has always been this church and these people.
College years were spent in Indianapolis, Indiana; and although other opportunities have presented themselves through the years, Pastor Deaton's heavenly call was steadfast and sure. "This is the place and this is the time: preach the word of God here and now.
Pastor Deaton was installed as The Branch Community's 'shepherd' in January 2012, and has only the highest of visions, dreams, hopes, and plans for this church, these people, and this community.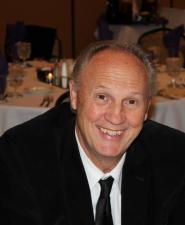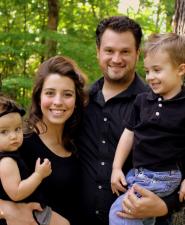 Sarah Deaton
Compass Leader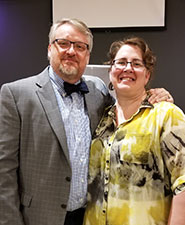 Harold Knieriem
Men's Ministry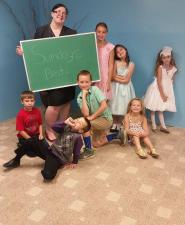 Theresa Knieriem
Children's Ministry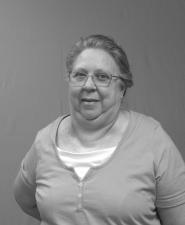 Rose Short
Toddler Ministry